Teaching is tough, and teaching well is tougher. One of the cornerstones of good practice is targeted and detailed feedback, but trailing through student books and giving handwritten feedback can be laborious.
In the interests of trimming precious minutes off your marking time, we have created Teacher Feedback. This nifty little feature lets you leave private, detailed feedback on an individual student's work in a shared discussion, all at the click of a button.
Right where you need it
Using Teacher Feedback, you can leave feedback on specific claims so students know exactly what you're referring to. What's more, the dedicated Teacher Feedback box is a step up from the plain old comments section, where your invaluable insights could be lost in the chatter! Teacher Feedback is attached directly to the claim, so your students will have a hard time missing it (although they may still try)!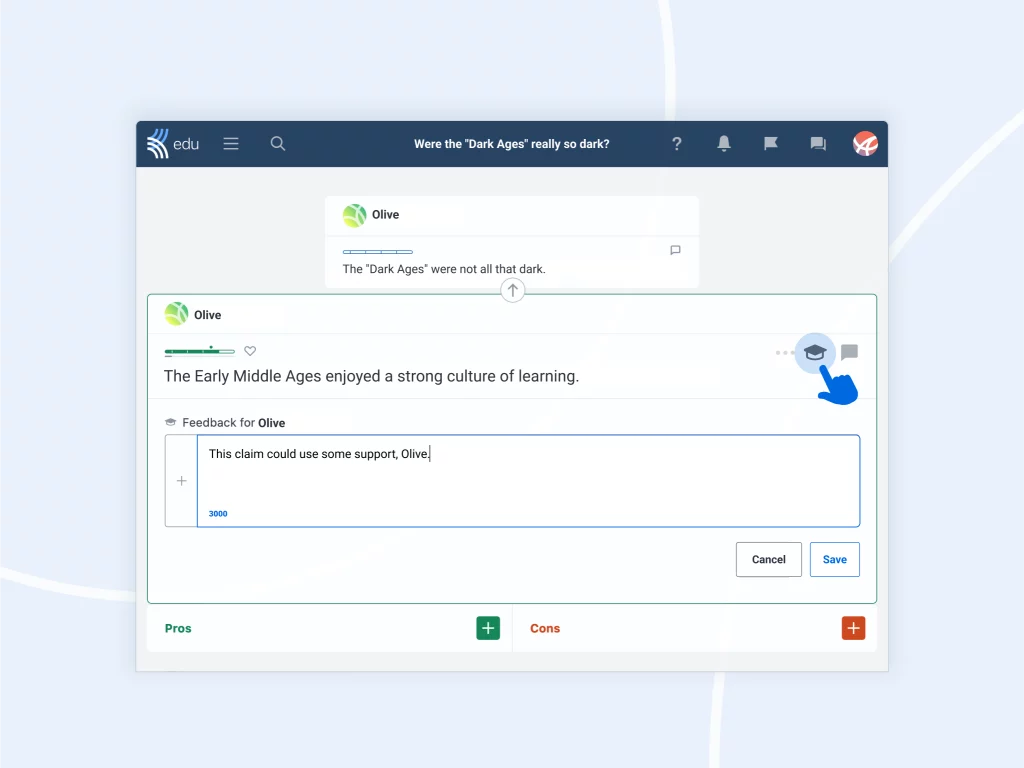 Public or private?
You may be all too aware that Maria is notorious for omitting her sources, but Alex doesn't need to know that, too. That's why you can toggle the visibility of your feedback between public, only you and the student, or even just you! So if you'd like, you can use Teacher Feedback as your own personal note-taking system.