Kialo Edu may be free, but we're all about showing receipts! Our platform is designed to train students to cite sources as they make their arguments. But we're thinking about teachers' needs, too.
Want to quickly check the quality or the diversity of your students' sources? We've got you covered. Using the Sources sidebar, you can see a handy list of all the cited sources in a discussion!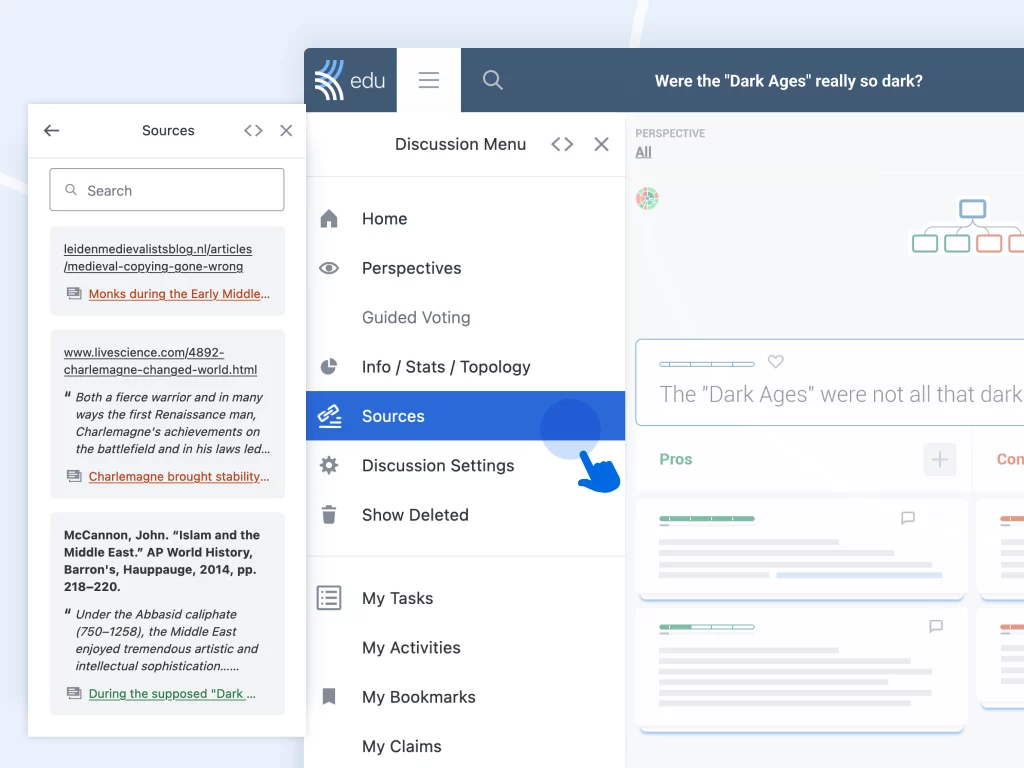 The ABCs of organization
In the Sources sidebar, sources are listed alphabetically. Each source entry includes a convenient link to the claim in which it appears, along with any text entered into the source's Quote/Note Box. The Sources sidebar brings together everything you need to know about the sources in a discussion, all in one place!
How to access the Sources sidebar
Once you're in a discussion, simply click the Discussion Menu icon ( ≡ ), where the Sources item will show you everything you need. Nothing to it!