Every educator knows that clear objectives are the bedrock of effective exercises. With our Tasks feature, you can set student goals from the get-go. These tasks are easy for students and teachers to keep track of, meaning that students always know what's expected from them, and you can quickly check on their work. Simple for everyone!
Tasks are quantifiable objectives that can be enabled at any time. You can choose which kinds of tasks you'd like students to work on, along with a target number to complete. This allows you to tailor the tasks to your learning objectives, whether it's to develop topic knowledge or to provide well-researched arguments with sources.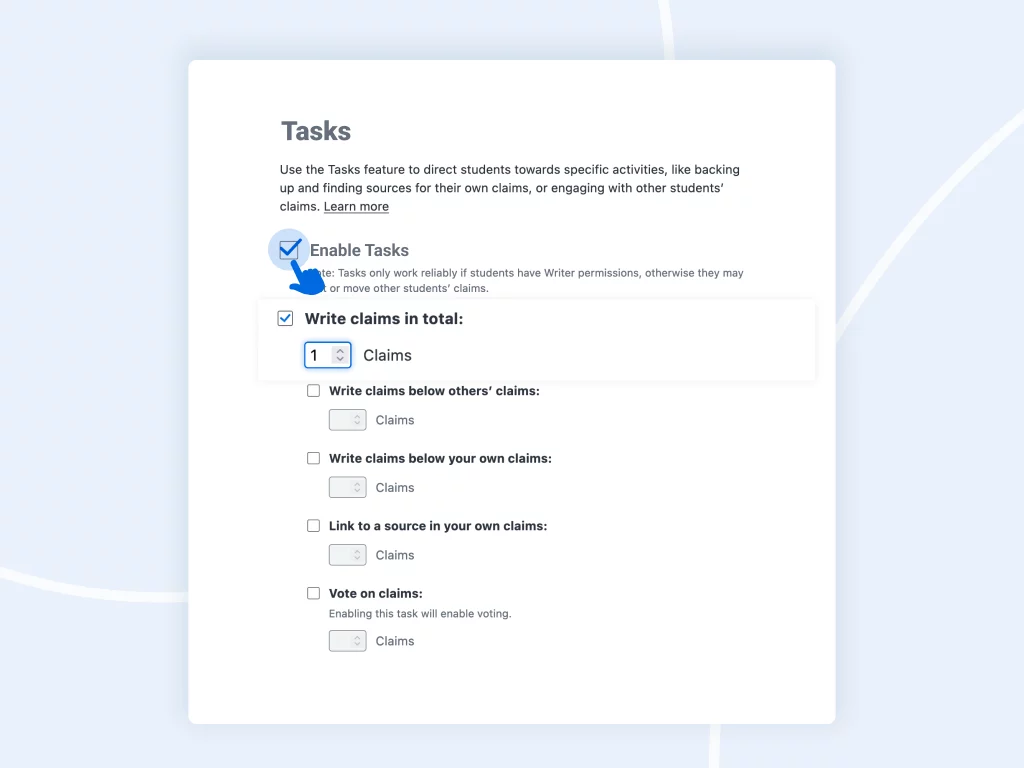 Making a mark on your marking!
Tasks are a great way to monitor your students' work without dragging all their exercise books home! In the Tasks Overview sidebar, you can quickly and easily see an overview of all your students' work. Clicking on a student's name shows you a breakdown of each objective and their progress toward meeting it—letting you know who you need to chase down and who gets the positive note on their report!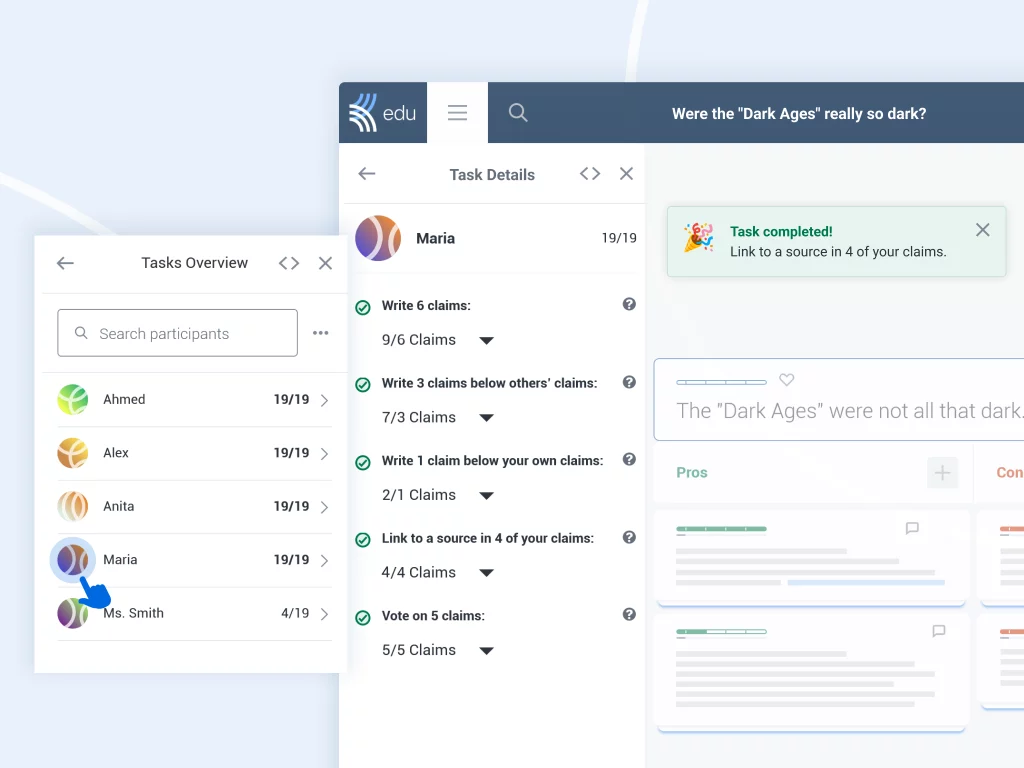 Setting up Tasks
To set up Tasks, just tick Enable Tasks in the Tasks panel when creating your discussion. You can also enable Tasks in an existing discussion by going to Discussion Settings and clicking the Tasks tab.
If you have set tasks for your students, the My Tasks sidebar will automatically open when a student enters the discussion. So no need to worry about your students finding them when they arrive!