Kialo Edu is an amazing tool for getting students talking. But it can be hard to find the time to set up a good discussion, especially when you can barely see past the mountain of grading and admin piling up on your desk.
Lower your workload—but not your standards—with Topic Templates! Each Topic Template is a ready-to-go discussion resource that students can dive right into, complete with background info and a few prompt claims to get the gears turning. This means it's now even easier to bring Kialo into your classroom. Simply make a copy for yourself, pass it along to your students, and watch the discussion grow.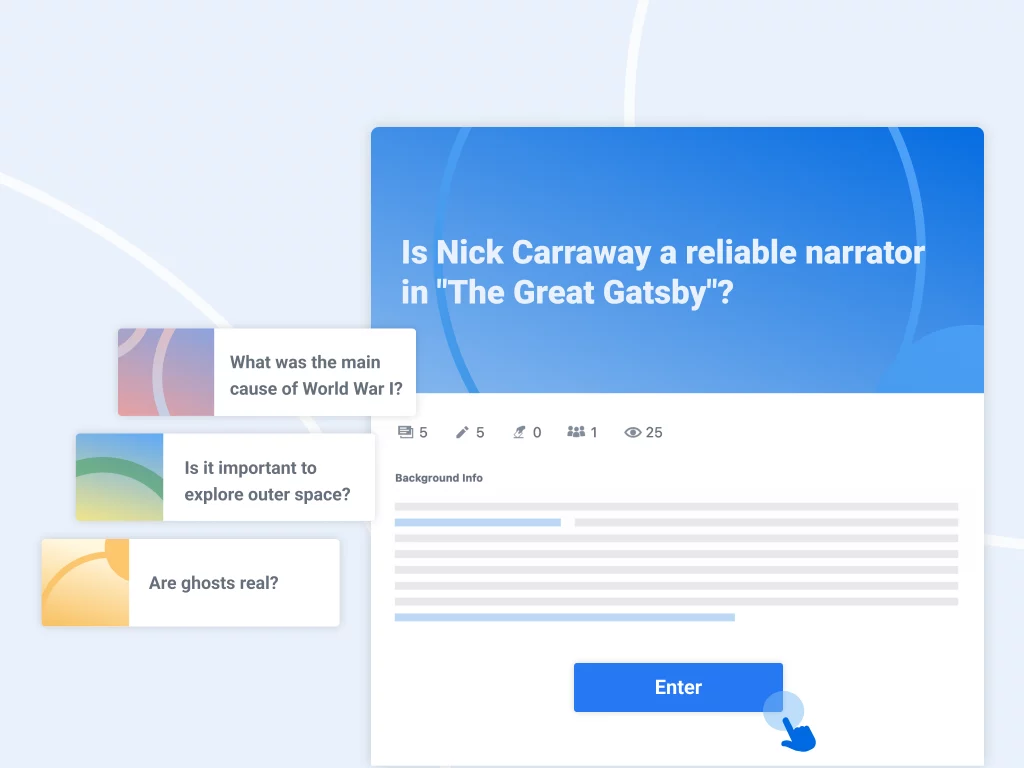 Something for everyone
Our Topic Library includes nearly 150 topics (and counting!) across age groups and subject areas, so there's something for just about everyone.
We've got debates on the greats! From the great American novel, to the "great experiment" of democracy, to a certain Alexander, our library covers important curricular topics across a dozen subjects. We're also bringing class discussion outside the humanities, with resources on a wealth of topics in science, technology, and economics. 
We've got a bunch of fun icebreakers, too, but now we're just bragging… With too much to list here, why not check out our selection yourself?
Make each Topic Template your own
Just in case we don't have exactly what you need, it's easy to put your own spin on a Topic Template! When copying a Topic Template, you can change or exclude any element: title, thesis, background info, starter claims, or cover image. Topic Templates aren't a fixed menu—you're welcome to take our ideas à la carte. Or take nothing but the inspiration, and cook up your own discussion!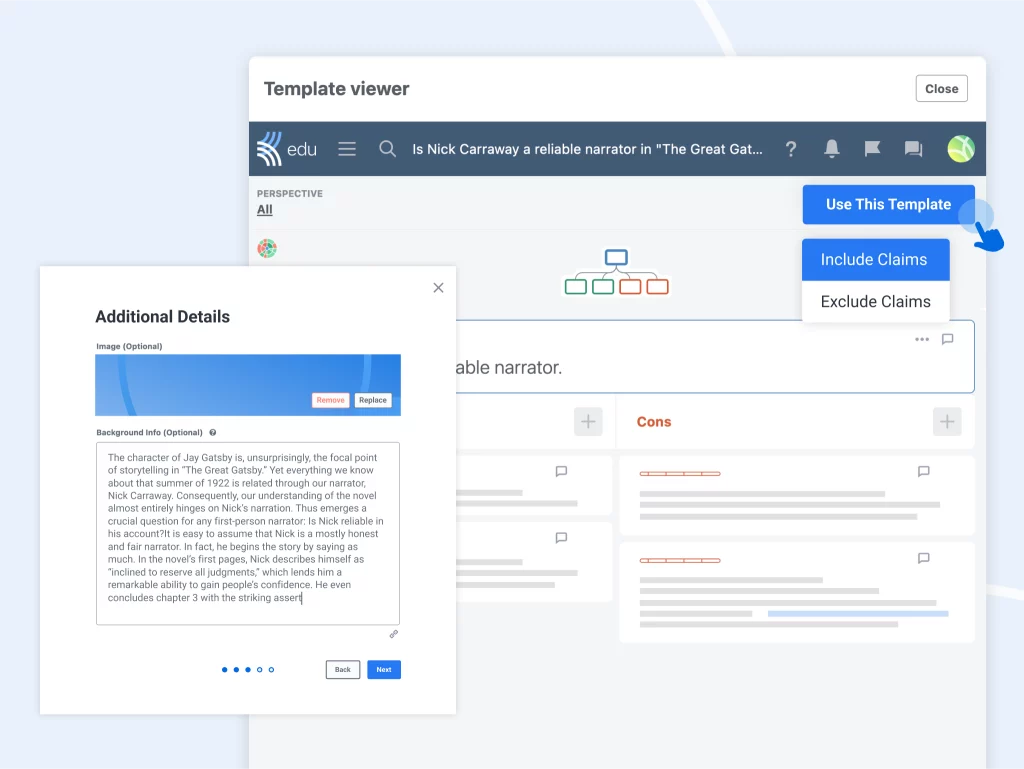 But wait, there's more!
Hopefully we've got your favorite topic covered in this batch of Topic Templates. But if not, don't worry: we will be updating this library on a rolling basis. Check back in a few months, or message us on one of our socials with topics you would love to see in the Topic Library!