2022 was a big year for us, and we'd like to take a moment to celebrate the many ways we've (hopefully!) made educators' lives easier.
We've picked our top new features from the past year and put them in this handy blog post, so you can be sure you're not missing out on everything Kialo Edu has to offer!
Topic Templates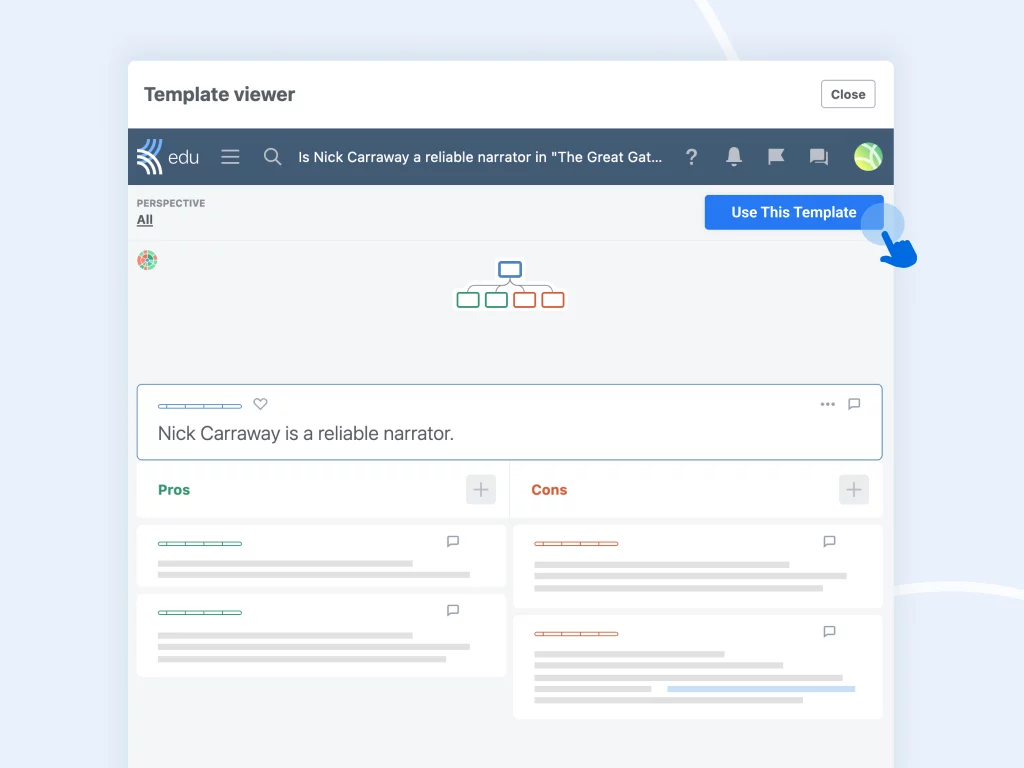 We'll start with our biggest milestone of 2022: Topic Templates! These are ready-to-go discussion resources, designed for students to dive right into. Each Topic Template comes with a background text to activate students' knowledge, as well as a few "starter claims" to spark thoughtful discussion from the get-go. Just select a Topic Template from our extensive library of debate topics, make a copy for yourself, and let the discussion begin!
With over 150 Topic Templates in 12 subject areas, there's something for just about everyone. And rest assured, we'll keep them coming! If there's a Topic Template you really want to see, we'd love for you to drop us a message in our Help Center or on one of our socials.
Tasks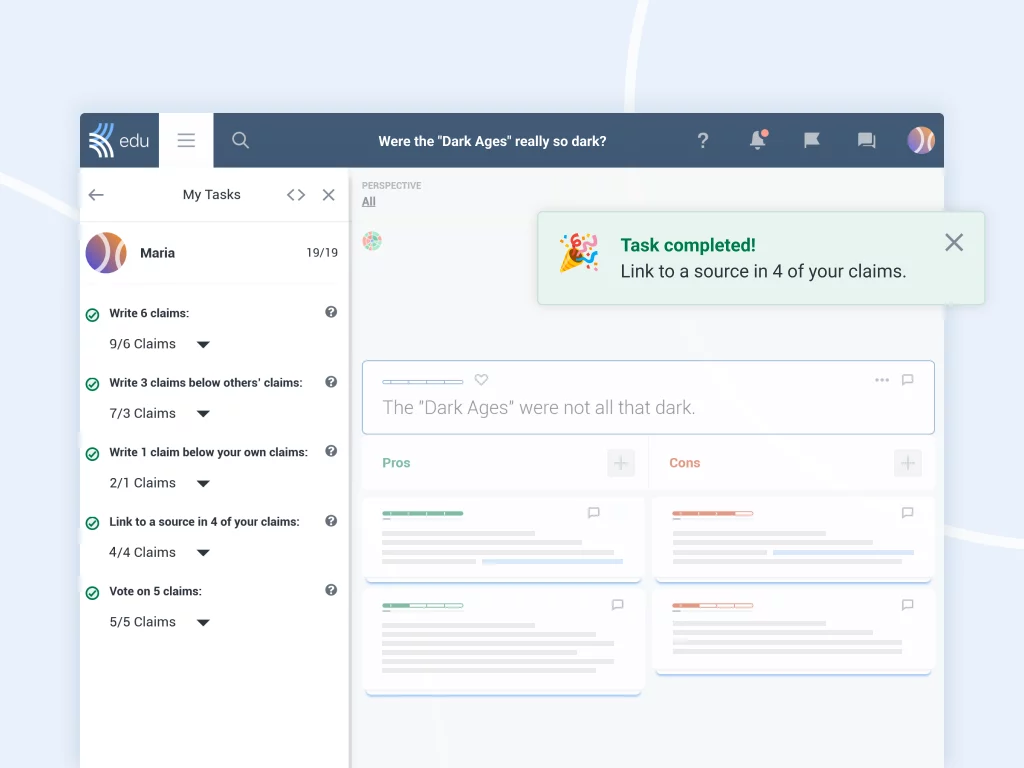 With Tasks, educators can set clear objectives for their students from the start. Want your learners to develop each others' claims more? There's a task for that! Or maybe vote through a discussion to decide the strongest argument? No problem—there's a task for that too. How about writing a total number of claims? Well, you get the idea.
Tasks are easy to set and monitor, saving you time. Plus, Tasks are presented in a handy sidebar as soon as students enter a discussion, so your class will know exactly what's expected of them. Simple for everyone!
Anonymous Discussions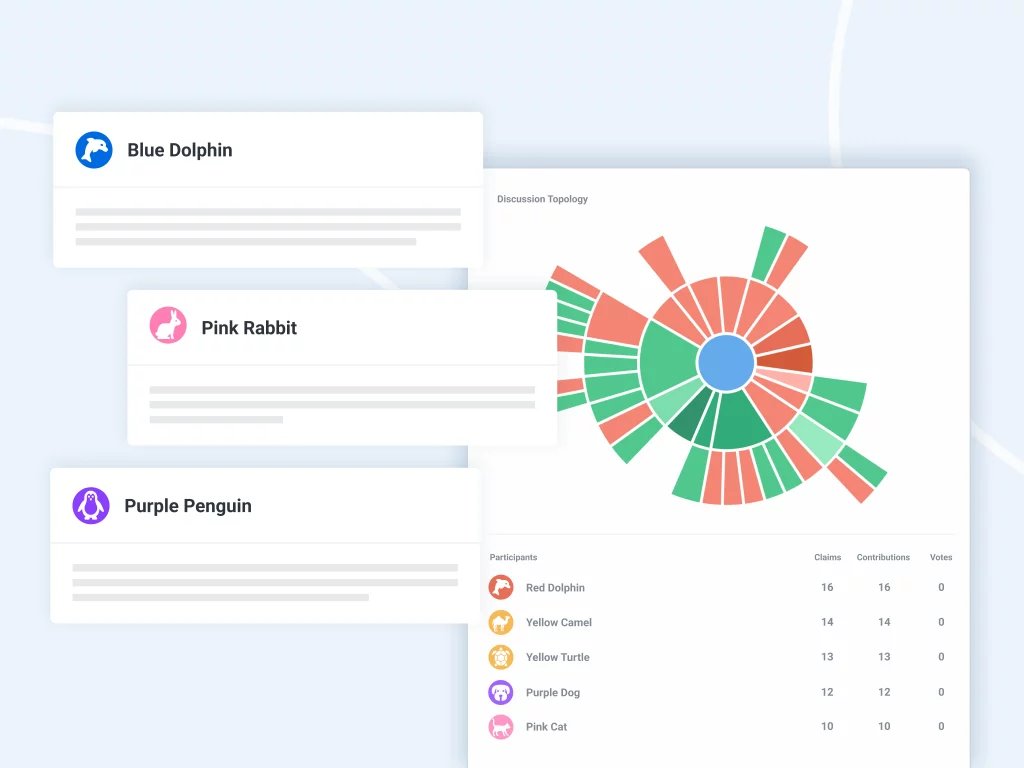 No need to be anonymous here: We made this feature, and we're proud of it! Anonymous Discussions assign participants a colorful animal avatar as a fun alter ego. While discussion owners can see who's who at any time, students can share their ideas with less fear of judgment.
Display Names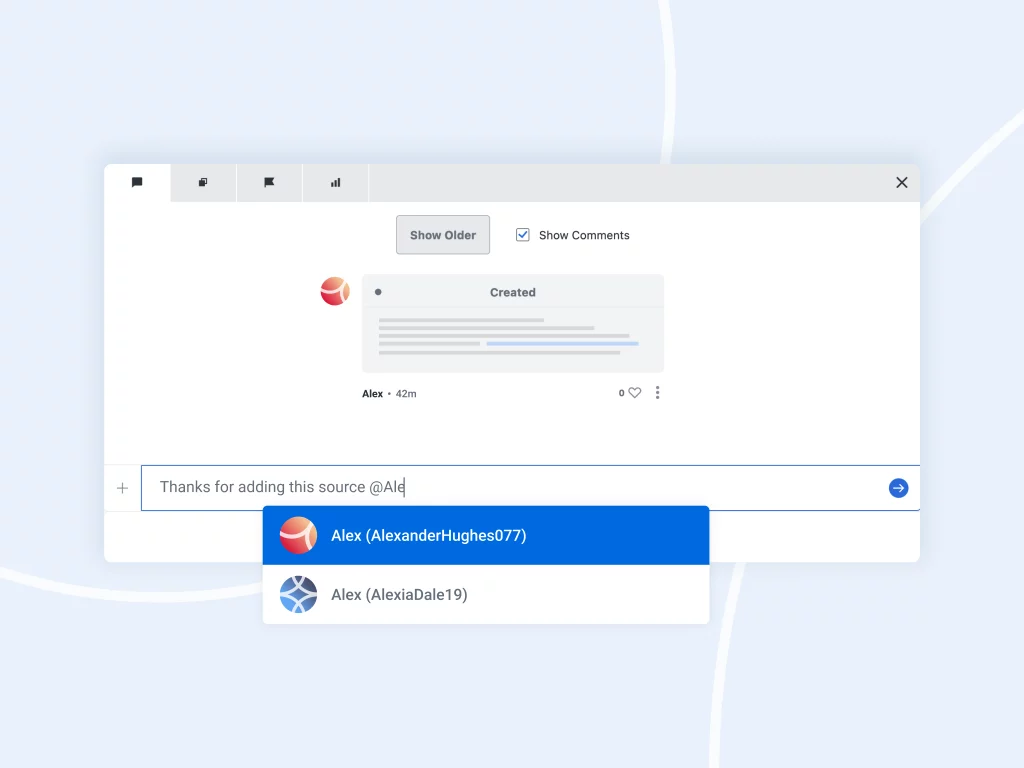 Are your students still writing claims under usernames like "JohnDoe123"? Using display names, users can just be "John"! These names support non-Latin characters, too, so John can also be "Джон," "ג'ון," or "जॉन"! If you're worried about all the Johns in your class, rest assured you can still see real usernames by clicking on a user's display name or avatar.
QR codes for discussion and team invites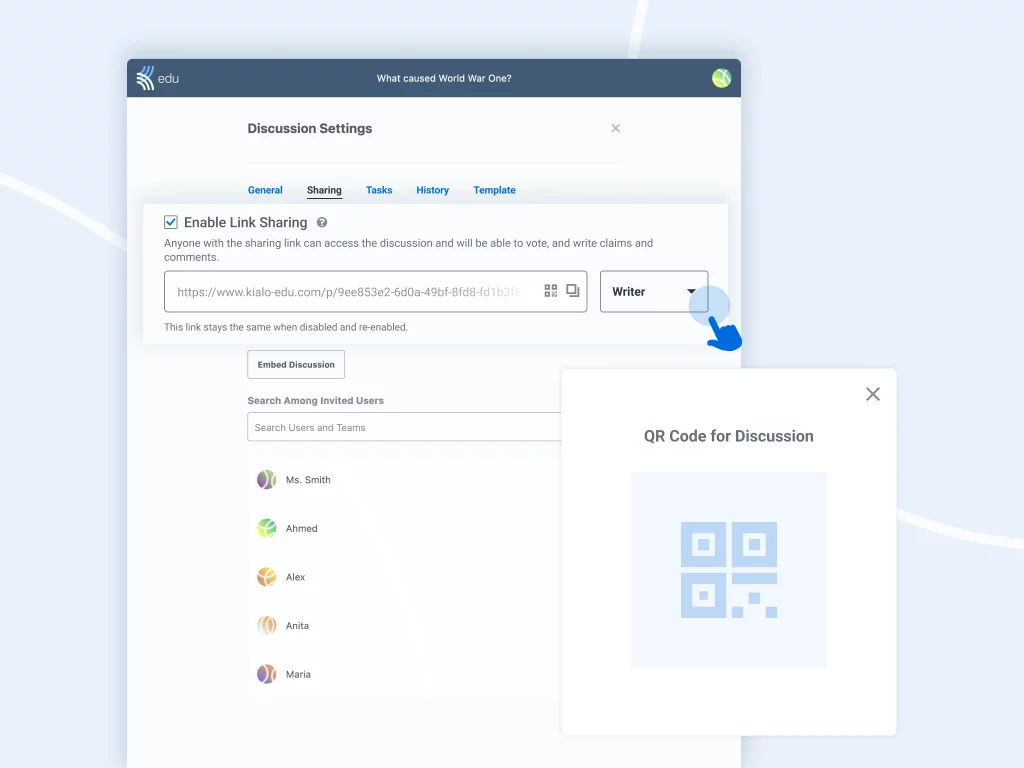 Did we mention that we like to make teacher life just a little easier? Hopefully we've managed to help by adding QR codes, which students can scan to join a discussion or a team!
Thank you!
Kialo Edu exists to support educators and their practice, so we quite literally wouldn't be here without you. In fact, some of these features were your ideas, so please let us know if there are any more you'd like to see. Thanks for trusting us to make a difference in your classroom, and keep checking back for all the great new features coming in 2023!