We've worked very hard to make our platform as comfy as possible, but sometimes you may need to take your Kialo discussions elsewhere. It's ok, we get it.
That's why we've made some big updates to exporting discussions and added a brand new option to export sources! Now you can export discussion contents and sources (along with their notes) into a handy, easy-to-read text file.
Downloadable discussions
While Kialo Edu's discussion tree and sunburst diagram are gorgeous, sometimes you might want to view an entire discussion without having to click through it. No problem! From the Discussion Settings, you can export a discussion into a plain text file for offline reading. Sources, along with any of their quotes or notes, will be right beneath the claims in which they appear!
An exported discussion is great for perusing students' contributions from top to bottom, so you can be sure you haven't missed anything. Exported discussions can also act as nifty essay outlines!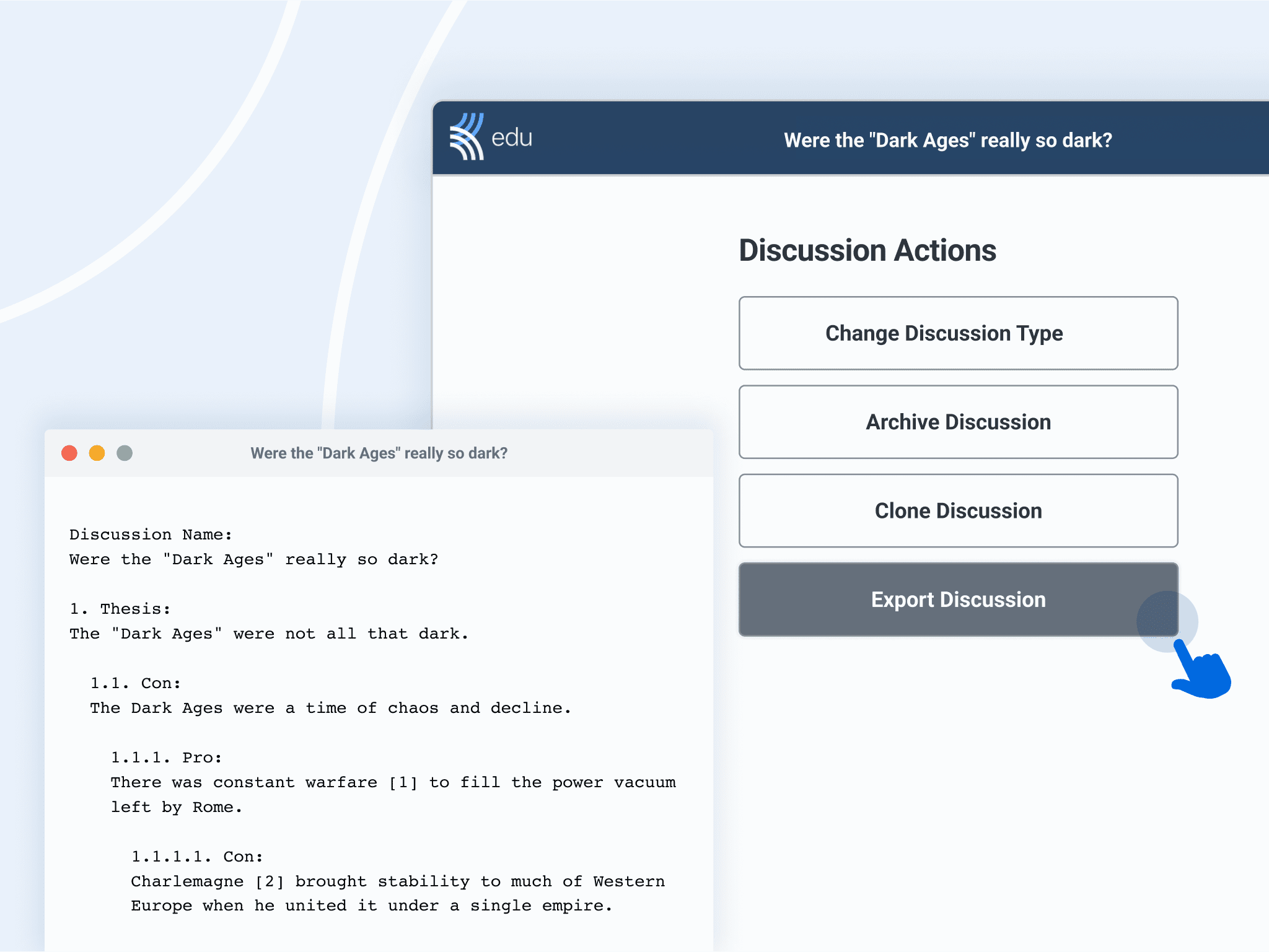 Save some work on your references!
If done right, a Kialo discussion is a treasure trove of reliable sources to back up claims. Exporting sources puts that to good use! With the click of a button in the Sources sidebar, you can download a plain text list of all the sources in a discussion, as well as any quotes or notes attached to them.
If you're using your Kialo discussion as an essay outline, congratulations: You've got a great head start on your references! Just don't expect us to put it in Chicago style.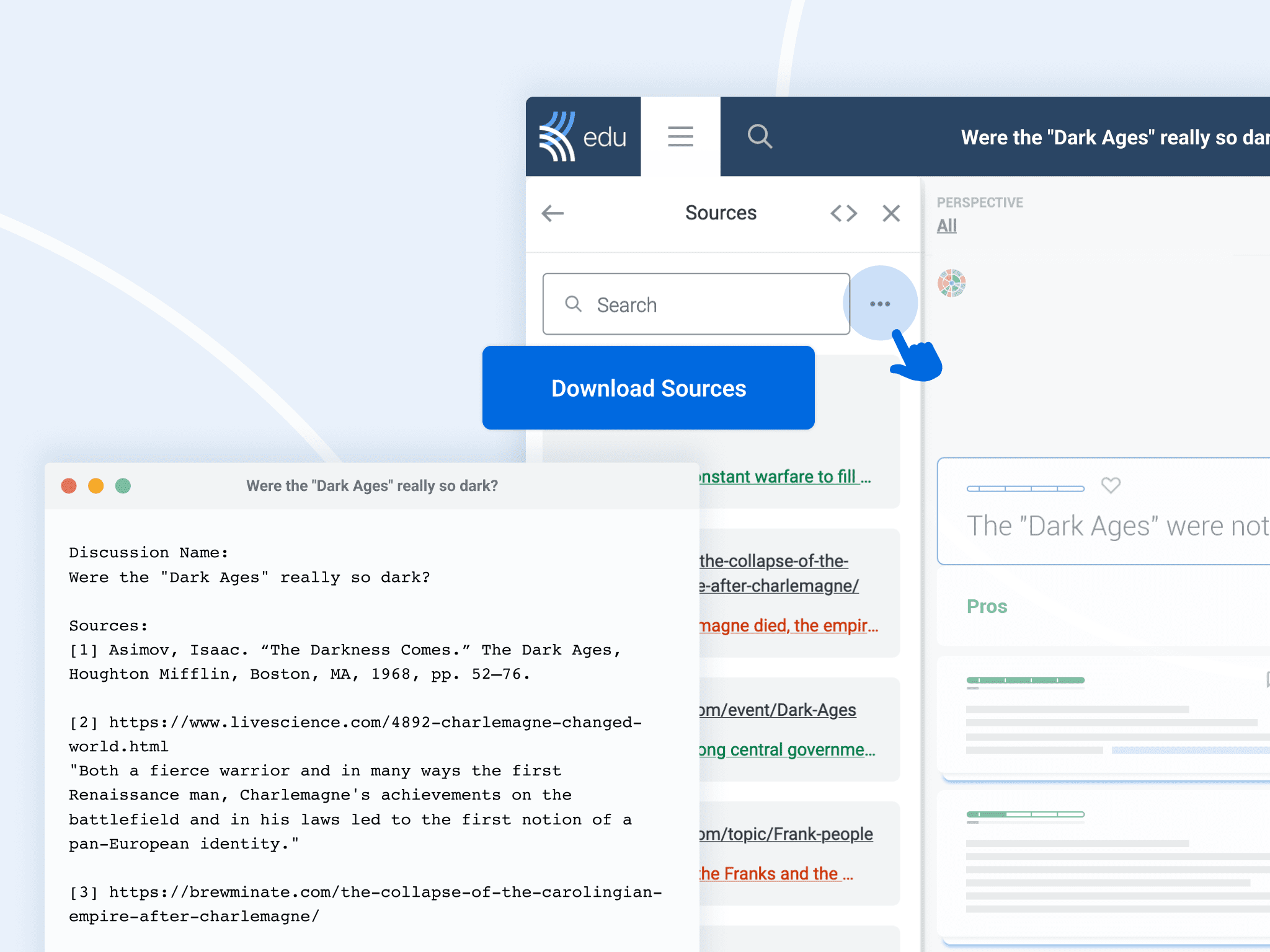 Further information
If you'd like to know more about the technical ins and outs of exporting discussions or exporting sources, our Help Center is here for you!