In just one step, you can invite an entire class to a Kialo Edu discussion and instantly create an account for each student. Just invite your Google Classroom!
Next time you stop by the Sharing tab of a discussion, check out the Invite Google Classroom button! This shiny new button will allow you to instantly invite a Google Classroom to the discussion. Then, students just log into Kialo Edu using their Google account, and they're in!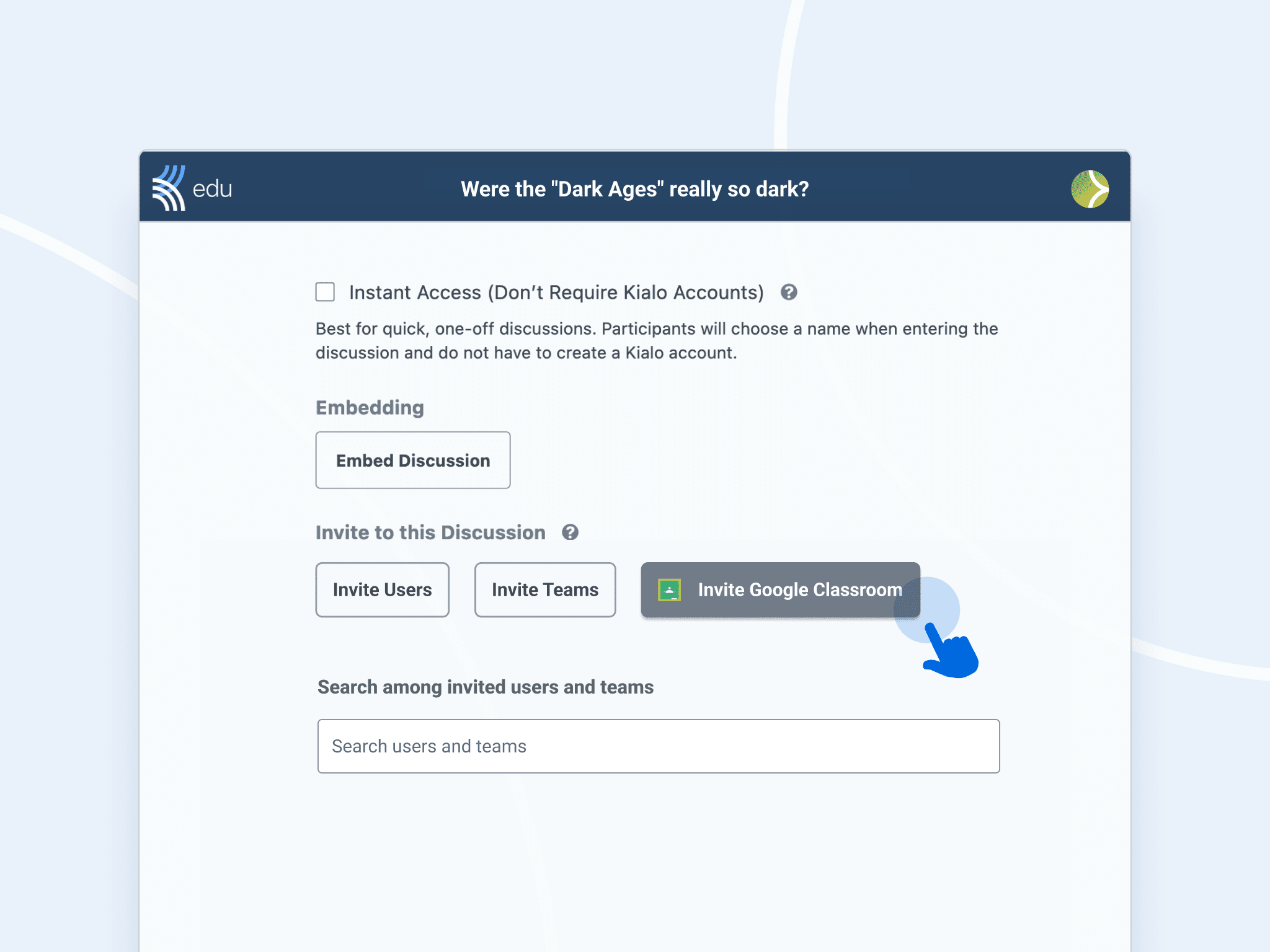 This feature also saves you the trouble of creating student accounts on Kialo Edu. When you invite a Google Classroom, each student gets an account with the name and email they use on Google. Then if a student wants to change their display name, they're always welcome to.
Unlike new buttons, dealing with new passwords is never exciting. So don't worry—there is no new password! Instead, students can just sign into Kialo Edu using their Google account.