We want you to have a fantastic experience on Kialo Edu from start to finish. That's why we've added a little more magic to the Create Discussion Wizard, where you can now save custom default settings for your future discussions! Plus, we've streamlined the interface to make the wizard even quicker to use.
Customize your default settings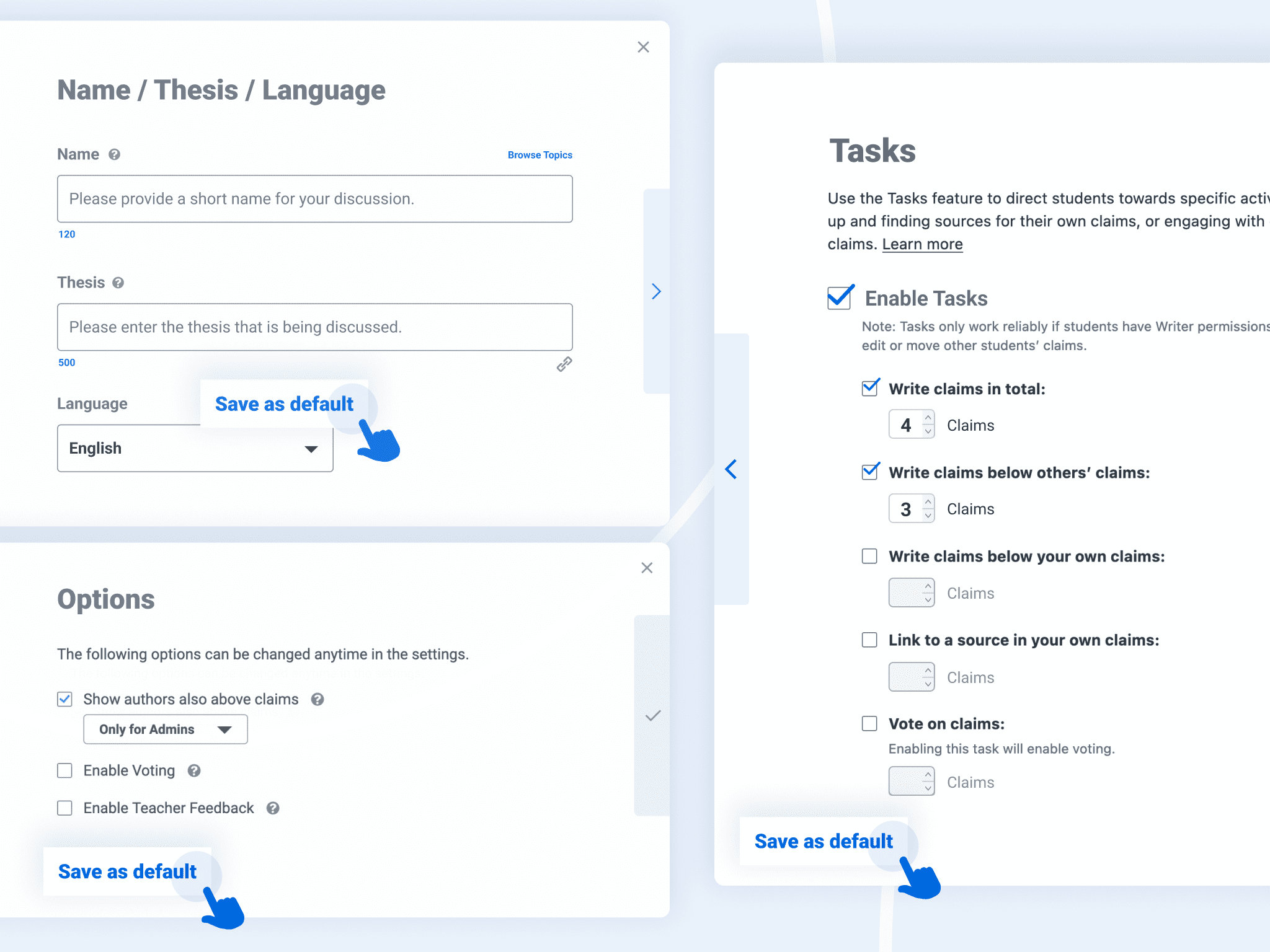 "Custom defaults" may sound like an oxymoron, but it's a reality with our new Create Discussion Wizard! This means you can save your favorite settings to be the default option when creating new discussions in the future.
You can save your preferred settings for language, tasks, and other discussion options to make creating discussions a breeze. So, if you've figured out the perfect slate of tasks and settings for your classroom, save them for next time!
Streamlined experience
We've also worked to make the Create Discussion Wizard quicker and simpler than ever. We've reordered some of the steps to make them more intuitive while also making it easier to click through those steps. It's not much, but we're always trying to find even the littlest ways to give you the best possible experience on Kialo Edu.